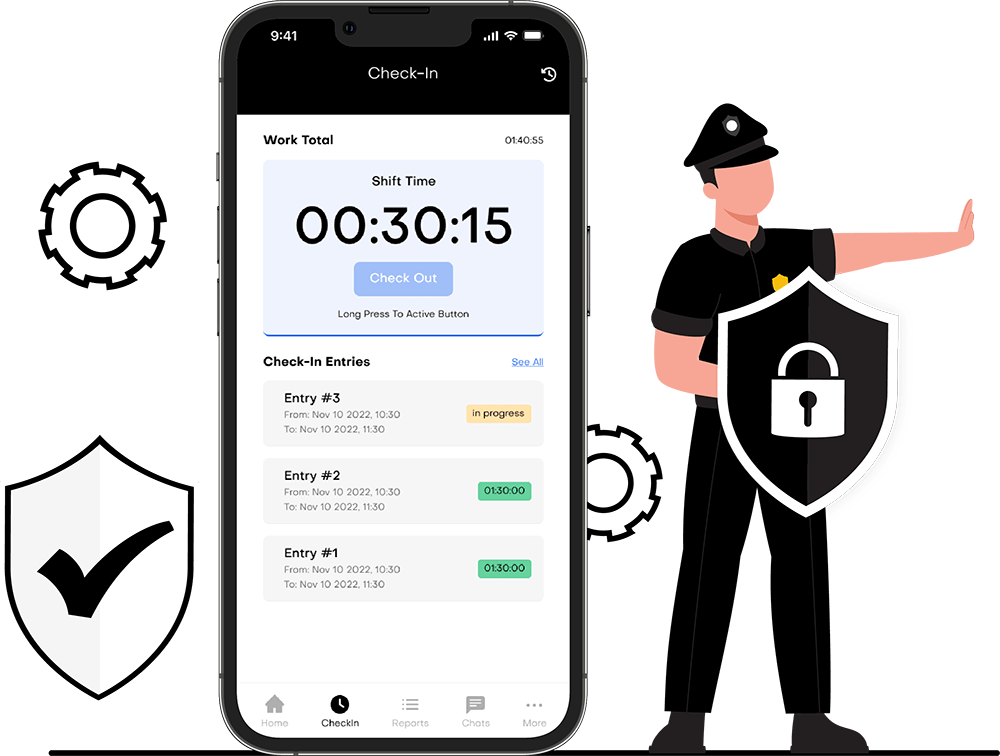 Helping Make Manage
Guards Time Hassle-Free
Security Guard App makes managing security
guards for your event easy and affordable.
The app is built to
automate security guard check-in and out.
Easily helps reduce time
theft and buddy punching
with the app.
Define customer breaks
for event security guards to take on-site.
Track time using the
mobile & web app of the
Security Guard App.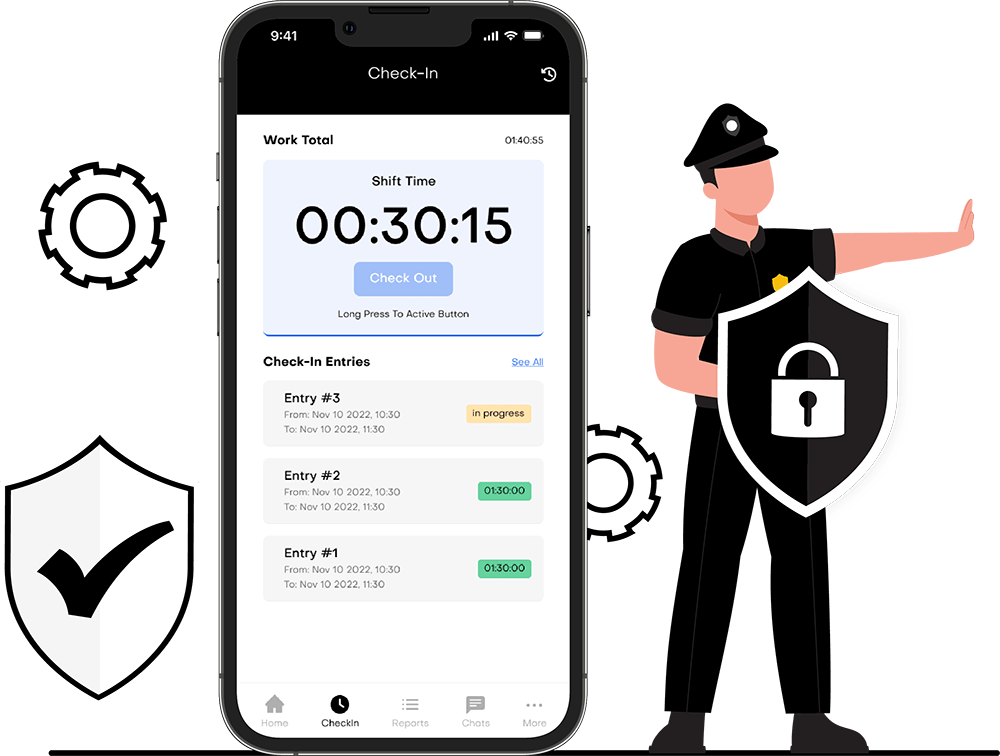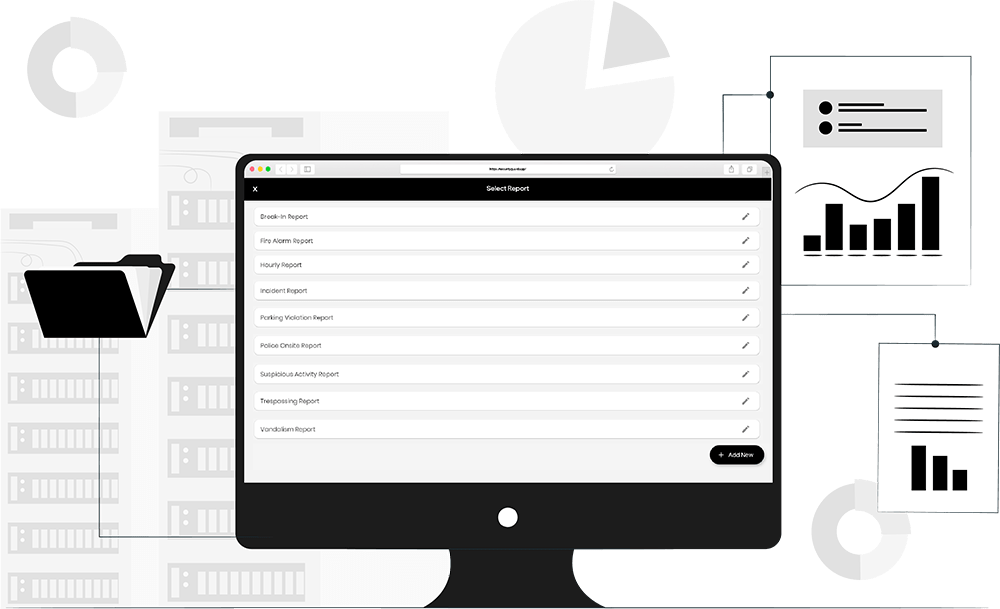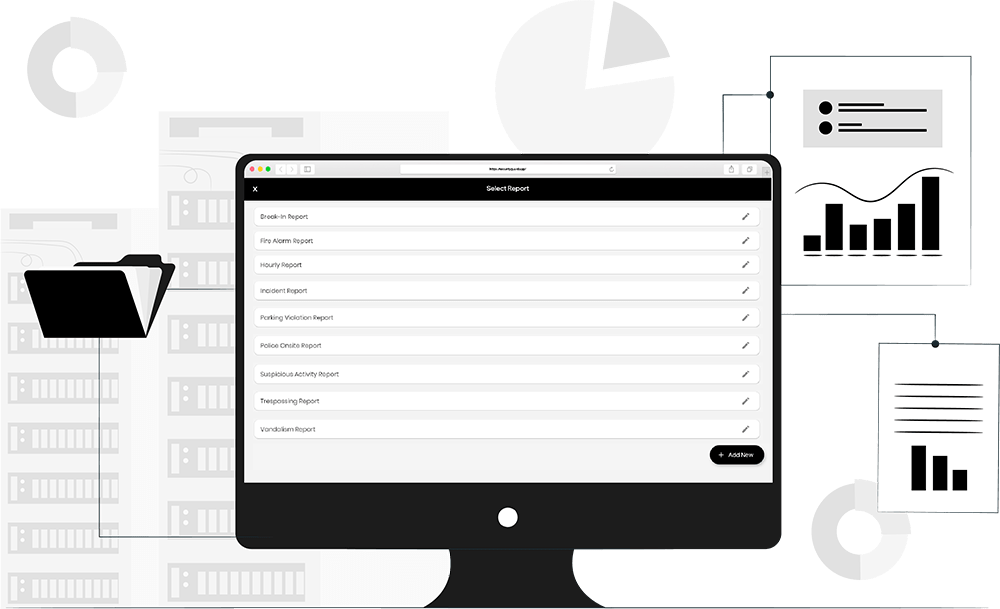 Online Reports For
Event Security Guards To
Report In Real-Time
Prevent unnecessary delays and enable quick
action to a situation with real-time reports.
Choose metrics for your reports that are right for a particular site.
Allow the guards to share
crucial info with others via passdown logs.
Enable the guards to
attach multimedia files
in reports.
Give your clients the ability
to dive deep into the unique metrics.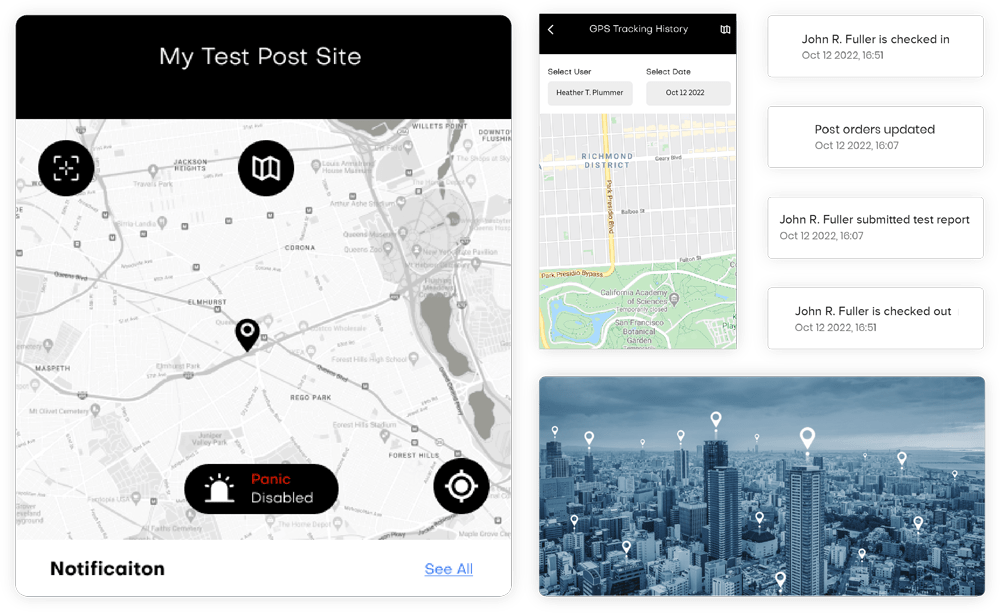 Improve Event Security
Management Effectively
Tracking Guards On Site
Ensure greater overall performance from your
event security & better results.
View live and past GPS
data for greater operational efficiency.
Significantly improve the
response of your event
security guards.
Receive GPS stamped
reports, building trust and transparency.
Get notified instantly
when a panic button
is activated.