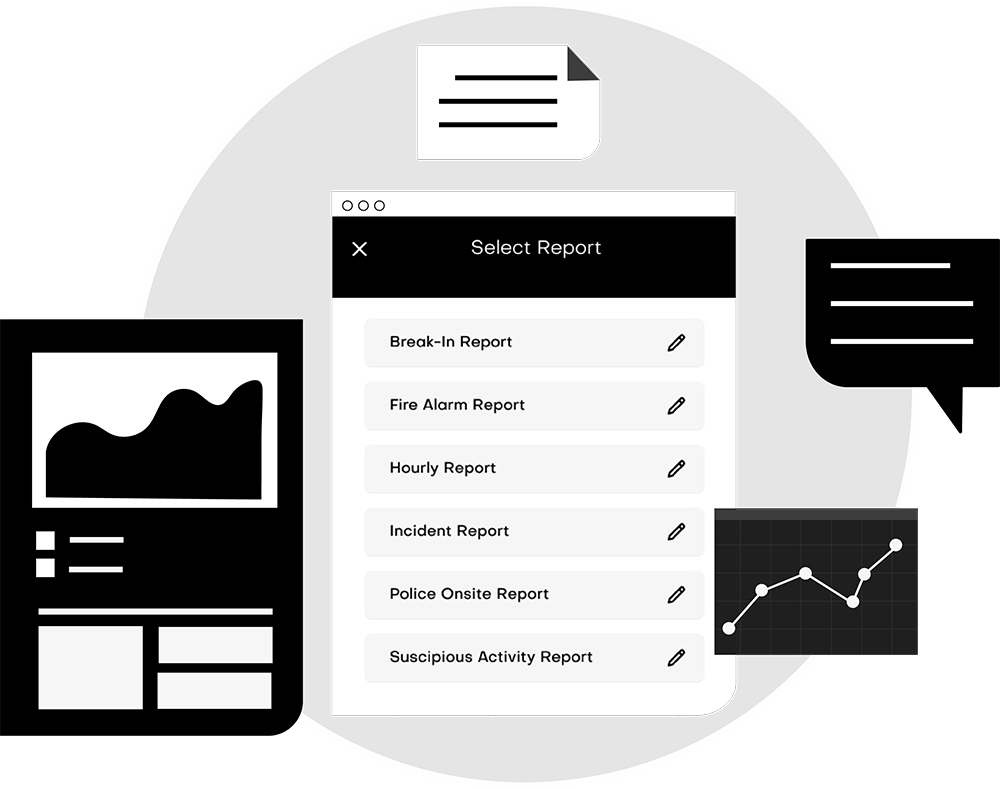 Get True End-To-End
Visibility With Real-Time
Security Guard Reports
Receive live updates from the healthcare
facility in a few clicks.
Get crucial reporting insights, vital for operations on-site.
Digitally track critical incidents and activities via reports.
View all of them from one central dashboard of the apps.
Email reports or saves them as PDFs to get the full picture.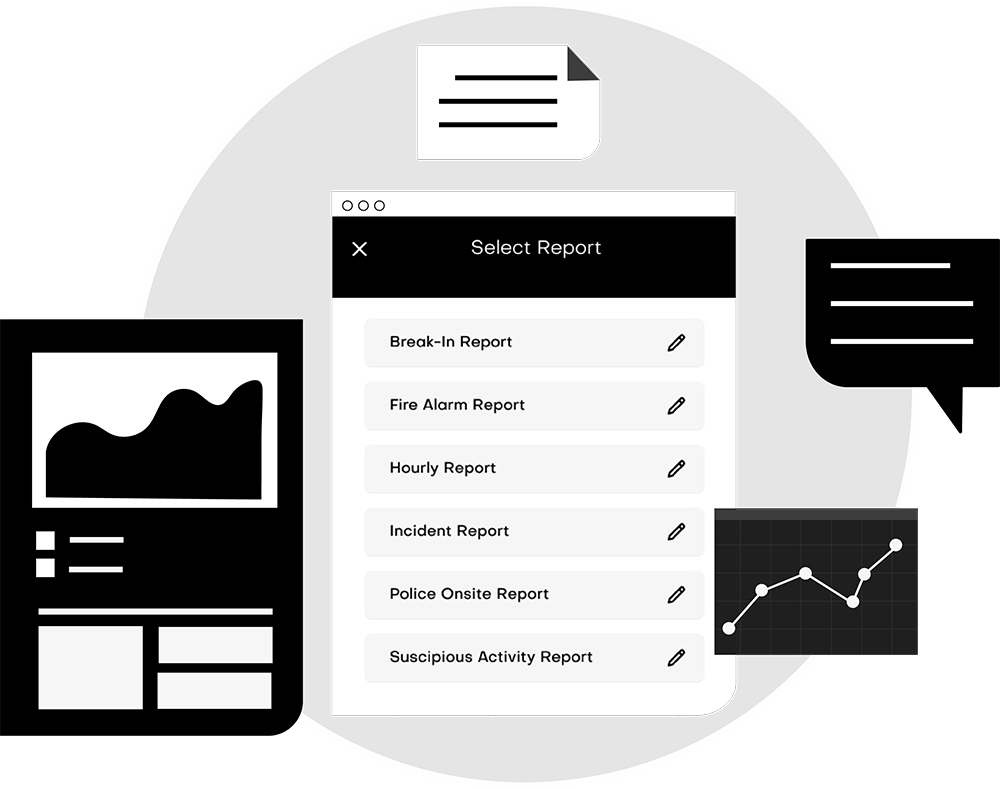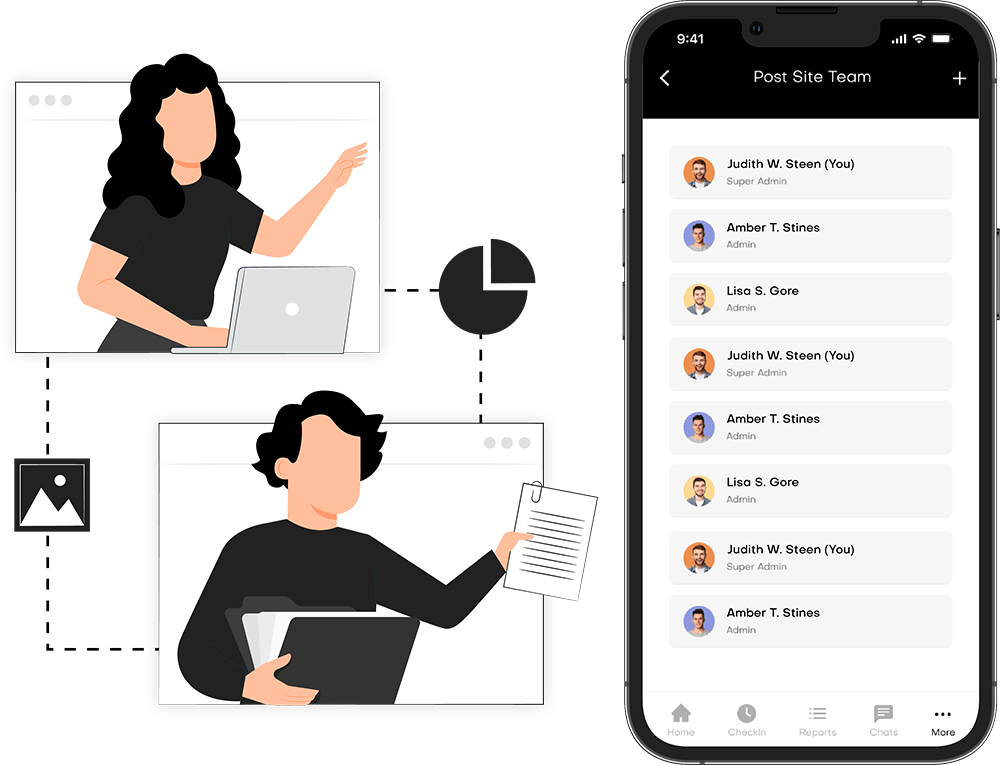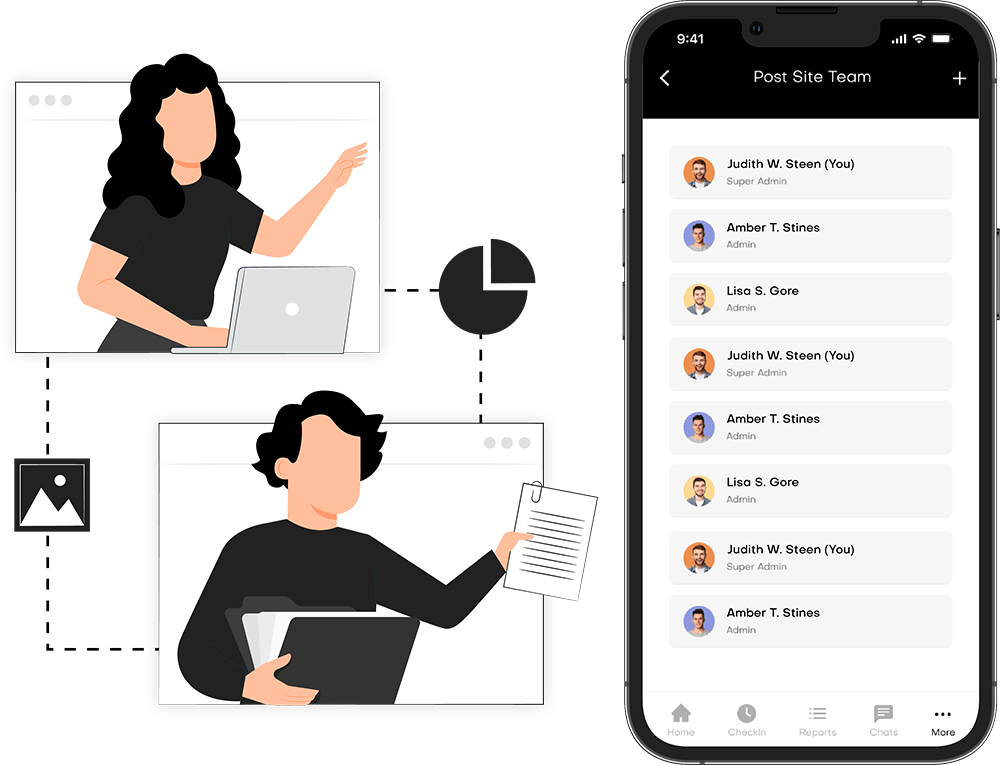 Streamline Your Team
Communication With
Security Guard App Today
Replace email and collaborate with your
guards more efficiently.
Bring together your security guards & start chatting.
Unlimited users and
message history, free forever.
Compatible with both Android and iOS devices.
A powerful productivity tool
in an easy-to-use platform.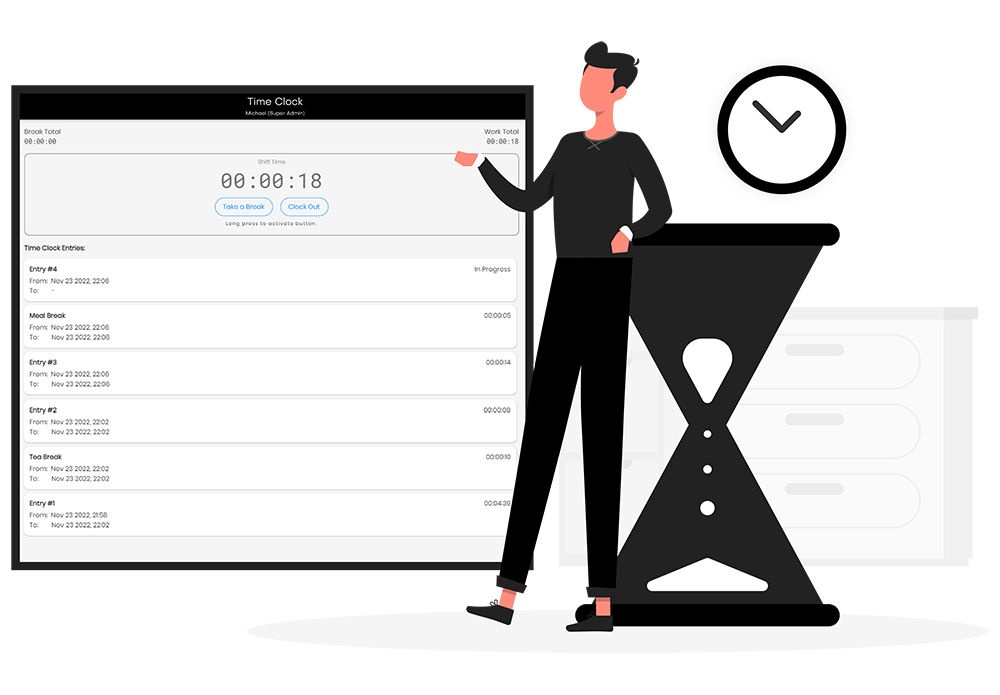 Get More Detailed And
Accurate Time Logs With
Security Guard App
Develop high-performing security teams,
tracking their time on site.
See how your healthcare security guards spend work hours.
Fully automatic, no manual entries, and no human error.
Single time tracking app for desktop and mobile phones.
Automatically have the time log data organized accurately.