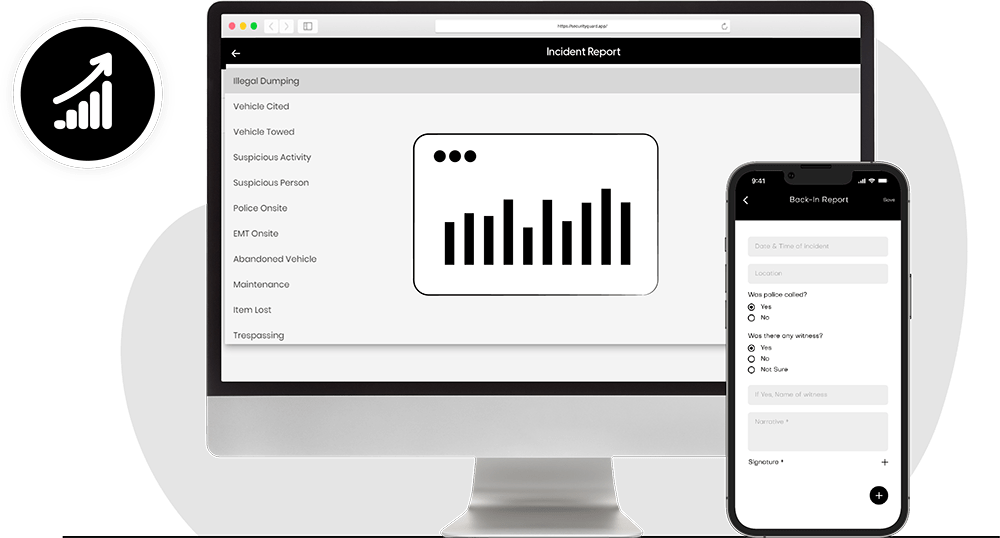 Maximize Your Profit
With An Easy Online
Real-Time Reporting
Simply set up custom reports for site-specific updates.
Access guard tour reports of real-time or past patrol.
Encourage guards to share clear passdown logs.
Attach multiple multimedia files to reduce liability.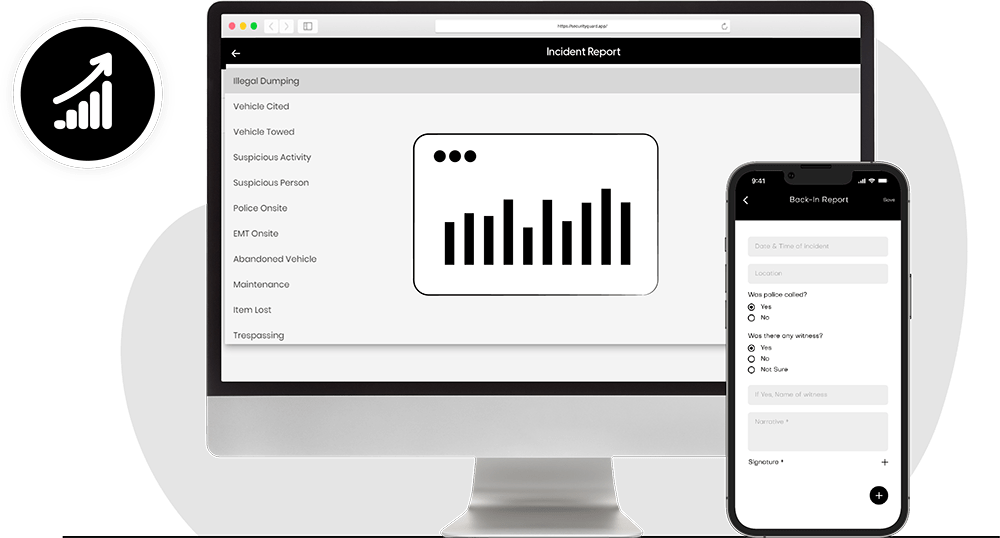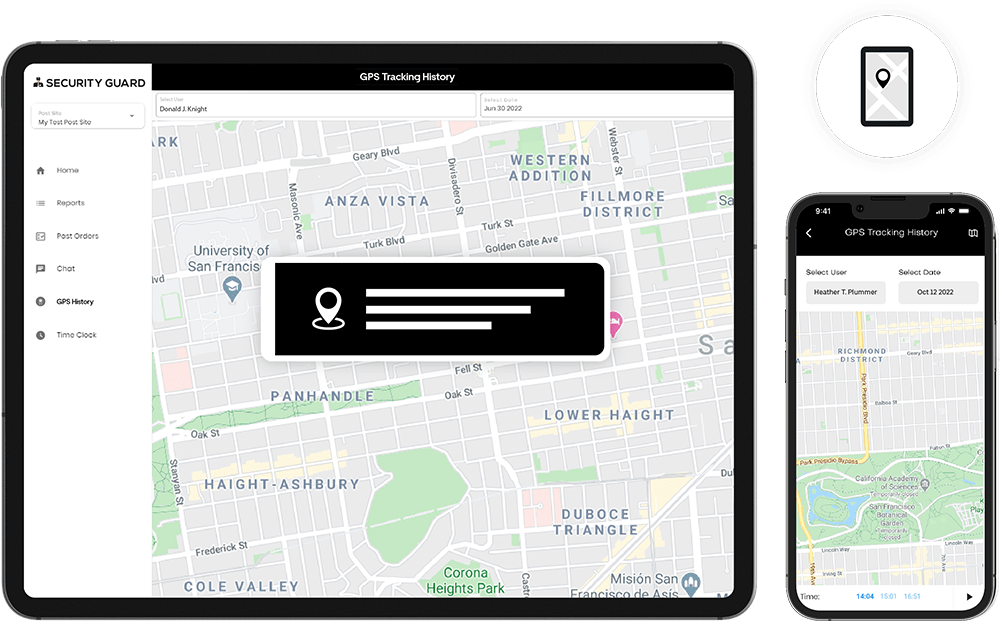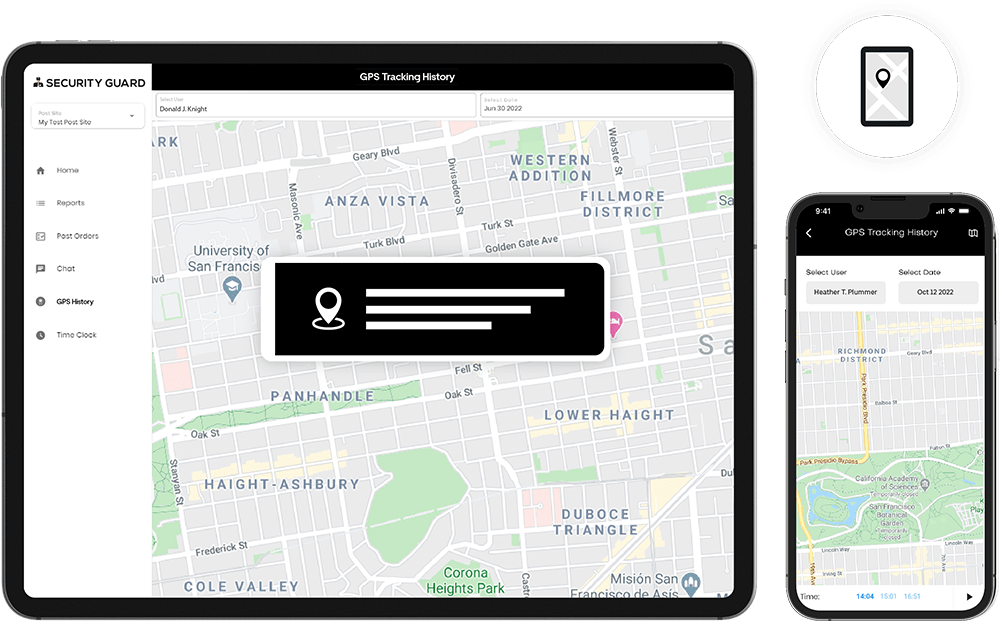 Enhance Field Visibility
By GPS Tracking
Security Guards On-Site
Turn on the GPS to select a location to add it as a post site.
View live or past GPS locations to manage your teams.
Get notified with GPS stamps when a guard checks in.
Allow clients to monitor security guards on their site live.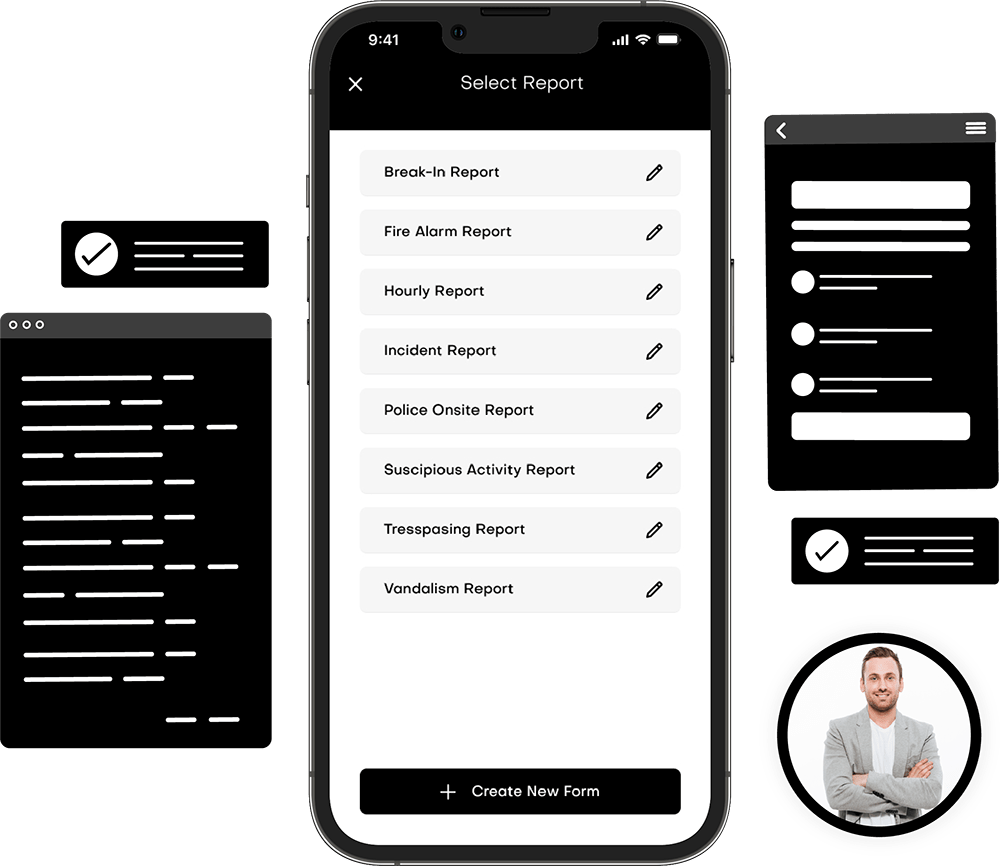 Share Everything Live
With Your Clients To
Empower Them Now
Give access to every critical data at their fingertips.
Provide easy access to all reports organized appropriately.
Never let them miss an incident on their property.
Enable them to view and analyze time logs in real time.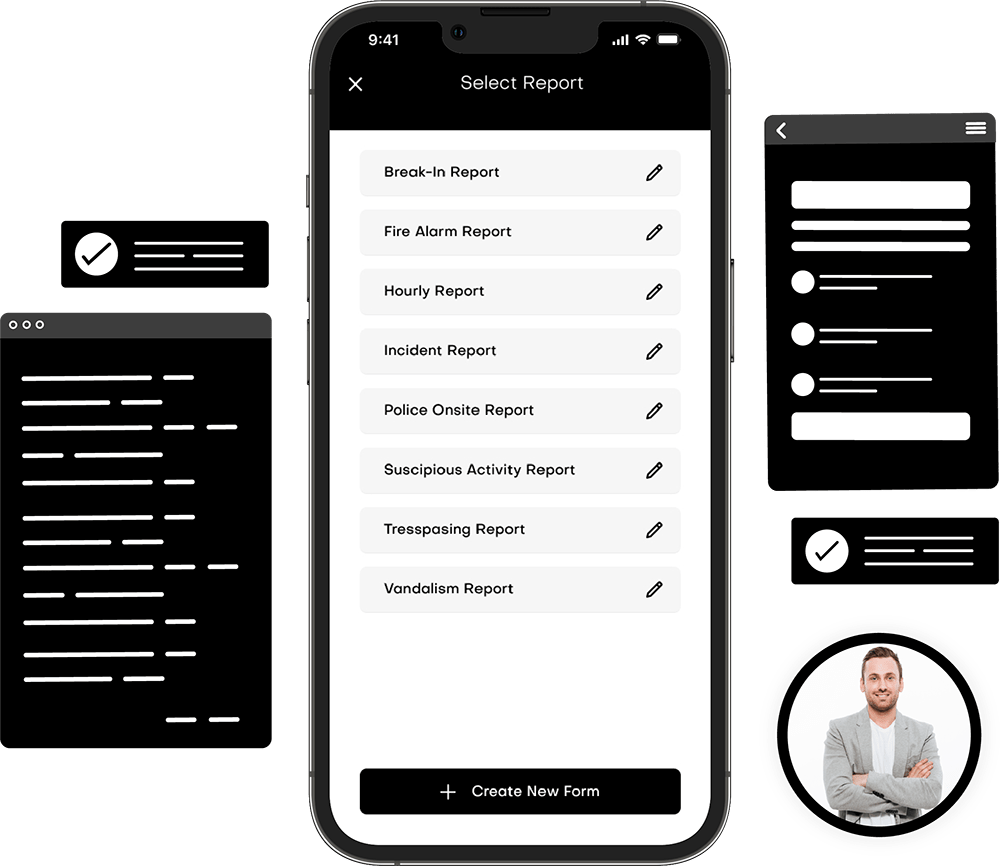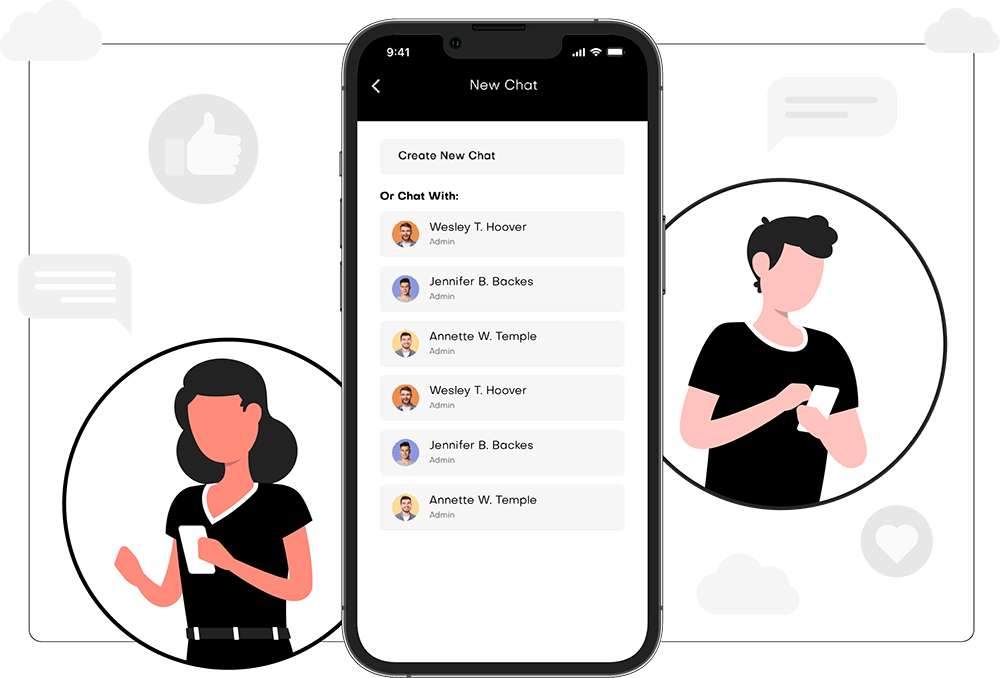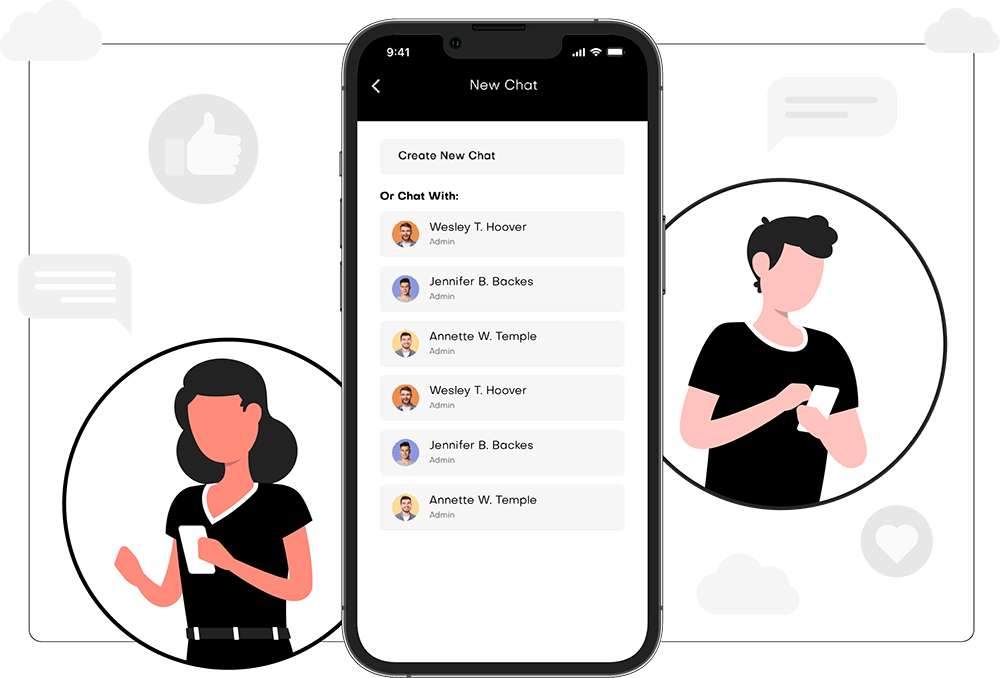 Chat Live To Streamline Your Security Operations
Start individual, group, or site-specific chats with guards.
Optimized for uninterrupted conversation experience.
Share files, videos, images, and audio notes in chat.
Seamlessly integrates with your daily security operations.