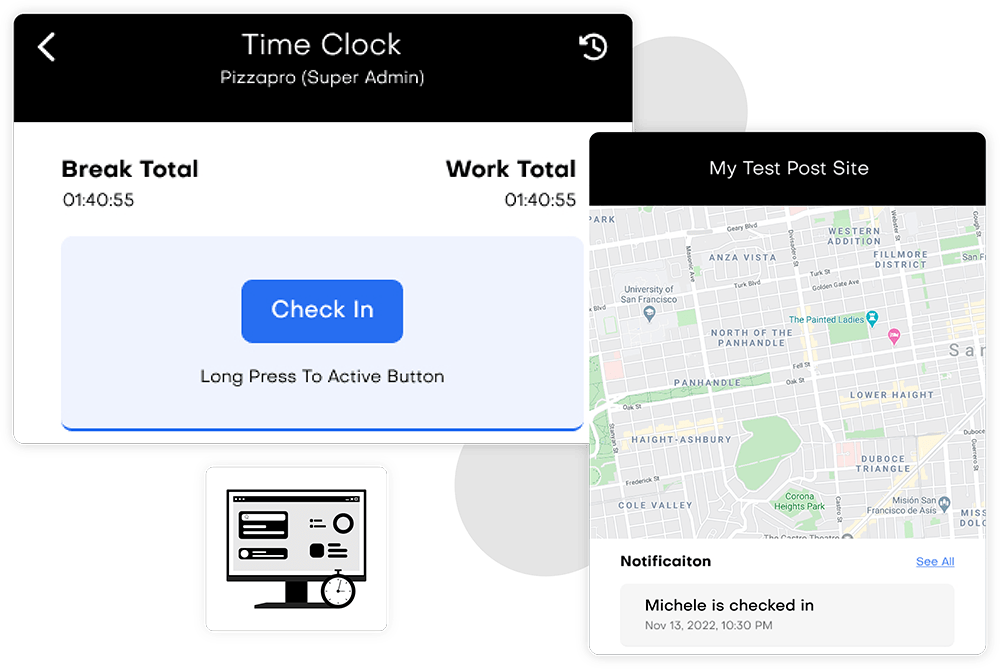 A Time Clock App That
Makes Check-In & Out A
Breeze For The Guards
Replace messy paper time cards
with digital time logs.
Guards can check in & out from any mobile or computer.
Track time and work break hassle-free using the app.
Use time logs to track total work hours & pay the guards.
Define custom breaks for the guards and track them.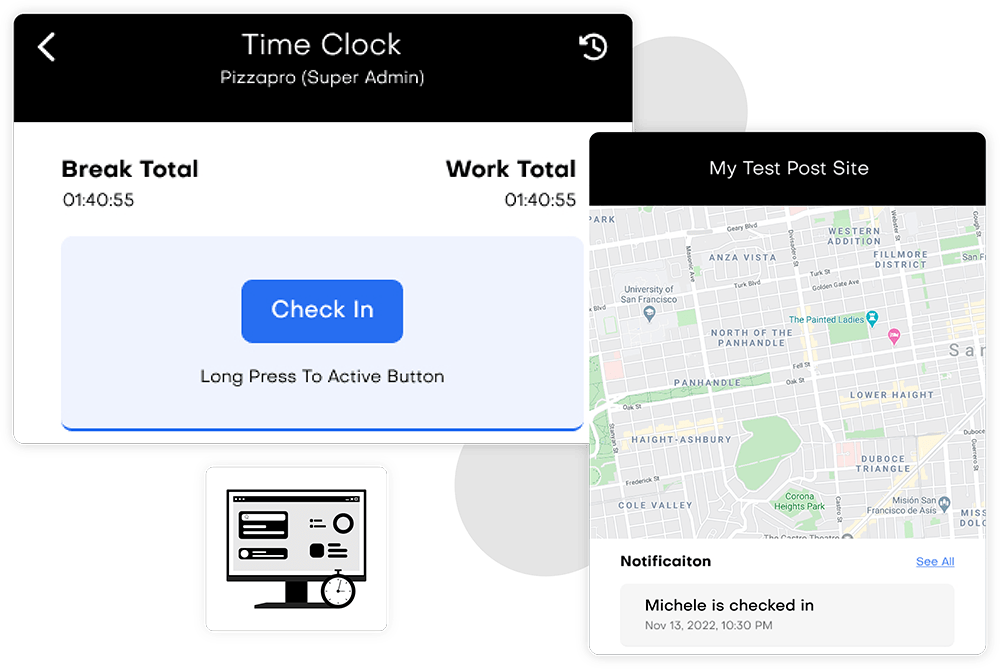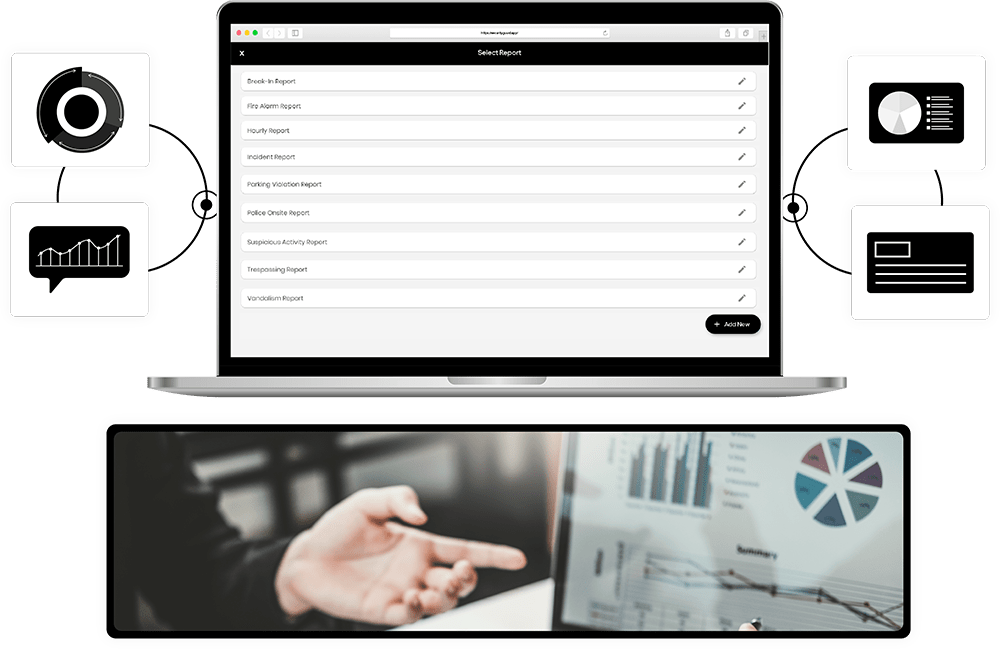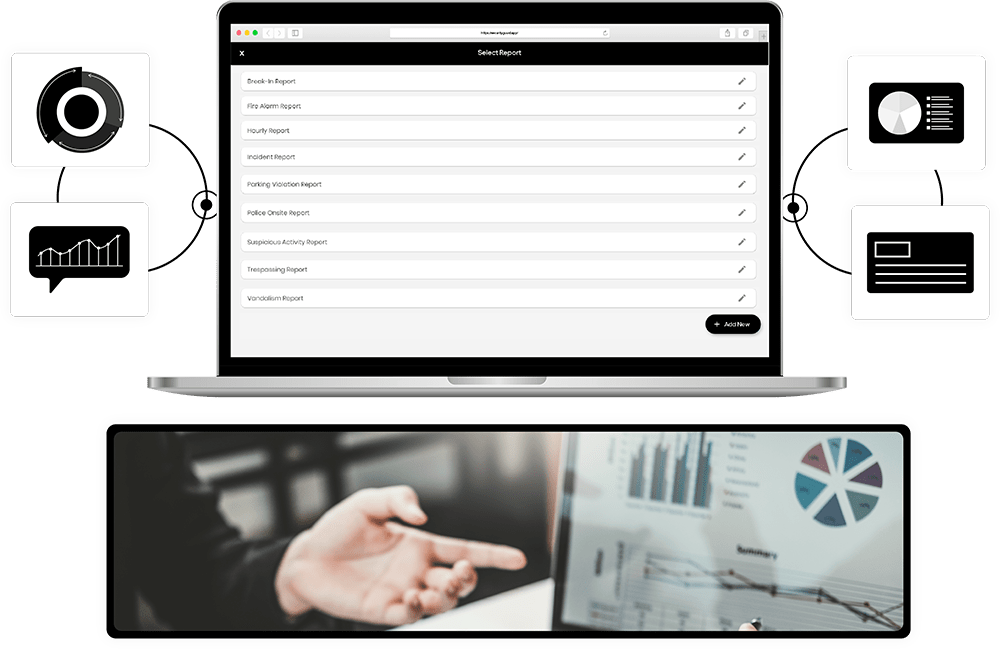 Save Time And Gather
Useful Data Via Reports
To Boost Efficiency
Create custom reports for hospitality
security guards to fill and share.
Guards can attach multimedia files in a few clicks.
Reports can be shared from both the web & mobile app.
Track historical data to improve hotel security notably.
Collect and email reports as well as save them as PDFs.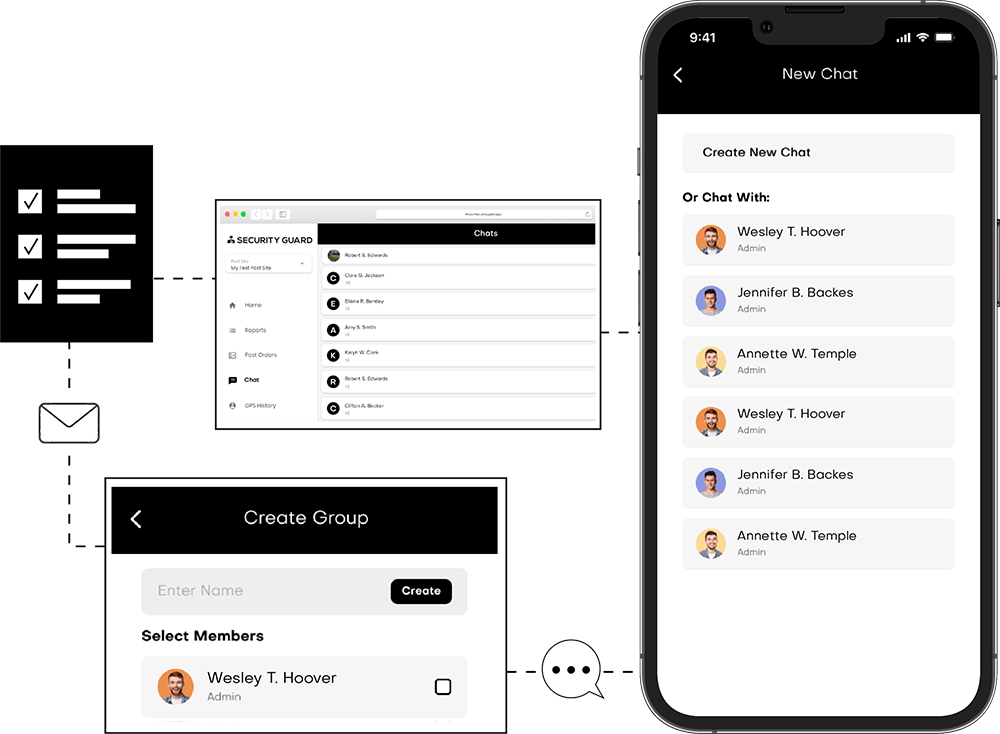 The Best In-App Messenger
For Hospitality Security Guards
Chat with hotel guards so they stay on
track using their mobile app.
Keep your teams up-to-date & connected with the app.
Chat securely with individuals & in site-specific groups.
Enables sharing files, videos, images, and audio files.
Reduce unnecessary noise to not let crucial data get lost.